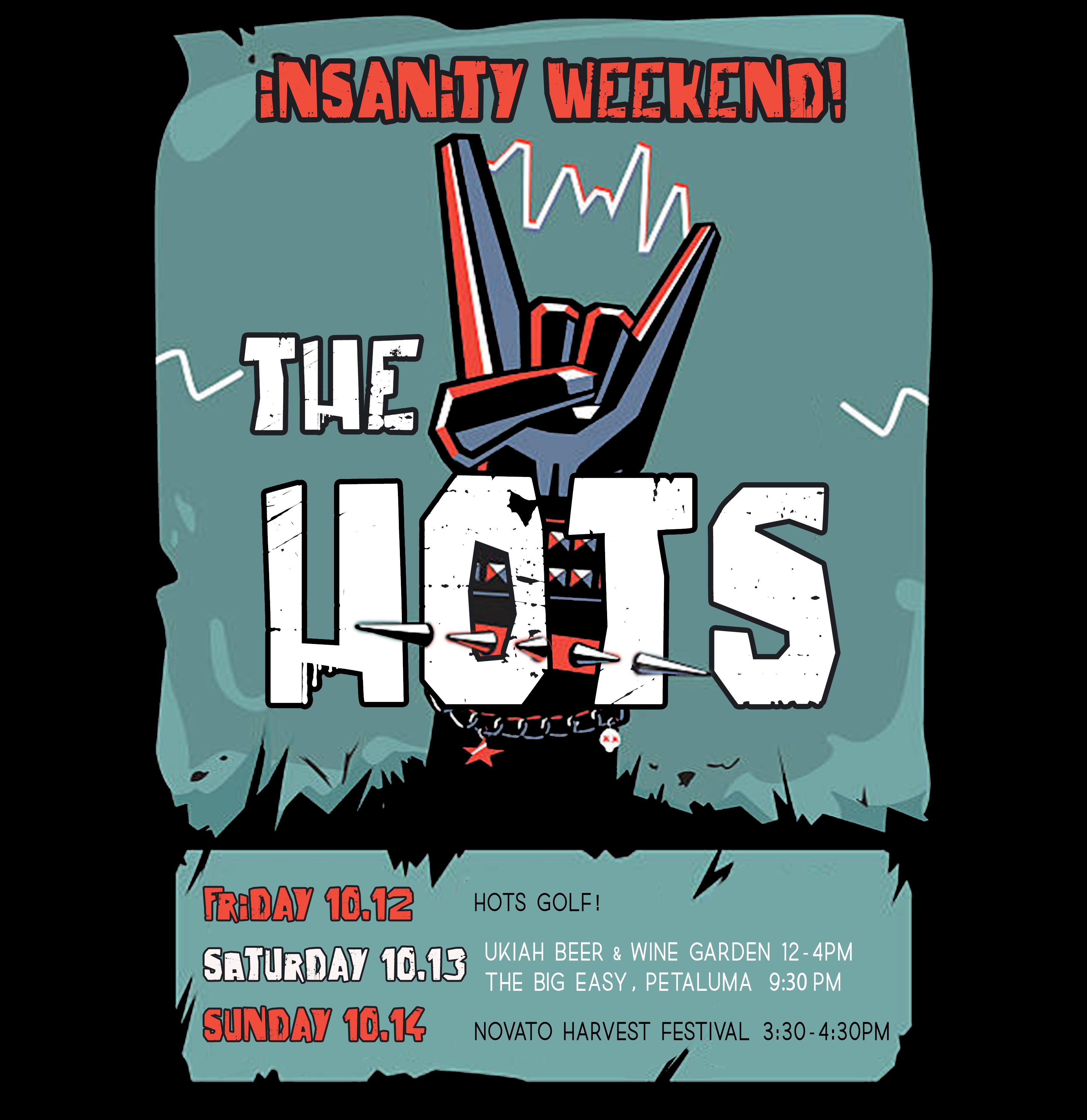 Get ready for INSANITY WEEKEND with THE HOTS! We start on Friday with HOTS GOLF. That's right, the four of us will be hacking our way through 18 holes of sand traps and tall grass in our first annual golf outing. Why golf? Cause it'll be HILARIOUS that's why. 
On SATURDAY, we play the UKIAH BEER AND WINE GARDEN from noon to 4pm. We always have a blast in Ukiah. And ya know, beer. 
From there we hightail it back to Petaluma to play at THE BIG EASY at 9:30. We're always punchy when we play two shows in a day, so you'll likely see the HOTS unchained, don't miss it. Chris Newton opens the show at 8pm. 
Then on SUNDAY we play the NOVATO HARVEST FESTIVAL! We'll be on a big stage in front of Trek Winery between Sweetser and Vallejo. Opening the festival is Third Rail from 2-3pm. We play 3:30-4:30, and our pals Soul Section will wrap things up from 5-7pm.